Education & Training
---
Objectives: Prepare future engineers to lead innovations in the defense manufacturing
Introduction: The minor program provides new courses jointly designed and taught by consortium faculty and defense members. The focus of this minor program is to prepares students for processes, concepts and philosophies of innovation in the defense sector. There is a capstone course equivalent to engineering senior design course, while design projects are sponsored by defense industry or defense lab, students are expected to gain opportunity of summer internship supported through the consortium.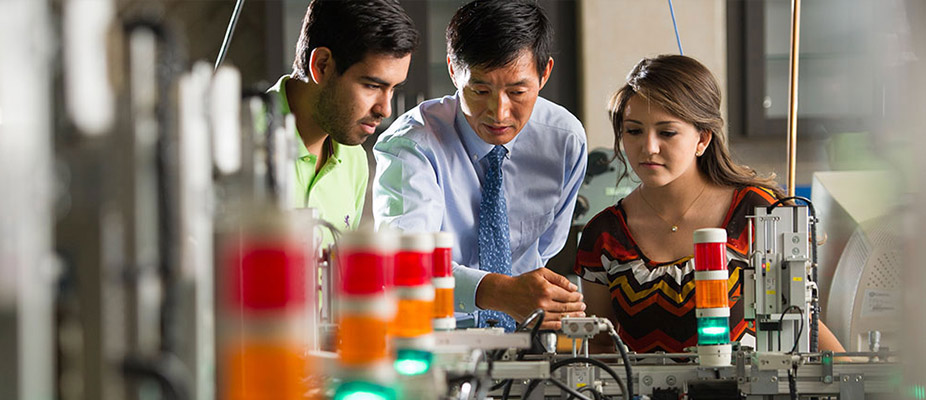 For more information about the DMEI Minor program, Visit: https://www.idream4d.org/education/minor/index.htm 
Defense Summer Research Experiences Program
Defense Summer Research Experiences Program is offered to students from all campuses affiliated with the consortium. During the entire summer (three months), students are supported by the consortium to work with preferred faculty members on a research project related to advanced materials, processes, smart technologies and AI driven systems to support defense applications.
Application portal for defense summer research experiences program is coming soon!
Defense Research Seminar  
The consortium invites students and faculty from all campuses to attend the Defense Invited Speaker Series. The speaker series is designed to expose defense-related research and education opportunities for students and faculty teams to 1) learn about current research projects being performed by national leading researchers and scientists at national labs and defense industry; 2) connect with top researchers and scientist in defense-related research; 3) enrich your teaching with real-world case studies and learning materials.